I am able. Corinthians 9:8
Welcome to our Year 2 class. Miss Smith is the class teacher and Mrs Broughton is the Teaching Assistant.
We aim to create a fun, challenging classroom environment that allows children to shine and excel. Children are encouraged to become resilient, independent learners who develop a passion for their education.
R.E

In R.E this half term, we will be looking at Lent and Easter. We will explore life, especially family life, or life in school, is full of opportunities for self-giving.
Prayer and Reflection
Lord, when I am hungry
give me someone to feed;
When I am thirsty
give water for their thirst.
When a burden weighs upon me
lay upon my shoulders
the burden of my fellows.
Lord, when I stand
greatly in need of tenderness,
give me someone who yearns for love. May your will be my bread;
Your grace my strength; Your love my resting place.
(Quaker prayers, Peace and Service, The Society of Friends)
Reading

Reading is an essential area of your child's learning which can improve all areas of the curriculum. We aim to develop the children into becoming confident and independent readers. We encourage the children to read every night. Books will be changed once a week and we ask that you sign their reading record and a member of the teaching staff in Year 2 will also do this. We encourage parents and guardians to ask the children lots of questions about the book they are reading to develop their comprehension skills. Please send your child's book in on Mondays.
Spellings and times table

Spellings will be given out on a Friday with the children being tested on them the following Friday. We encourage lots of practice at home and the children will be given opportunities to practice within school time. Each week, the children will be challenged with a times table quiz. Currently, we are focusing on our 2 times table and we encourage children to practice at home. Your child also has a log in to TT Rockstars to complete online challenges encouraging their multiplication and division skills.
Today we had a special visit from Mitch the policeman. Thank you for coming in and telling us how to keep safe.
We have been working on sentences starting with, 'When'. Read these fantastic independent sentences. Well done guys!
We are amazing!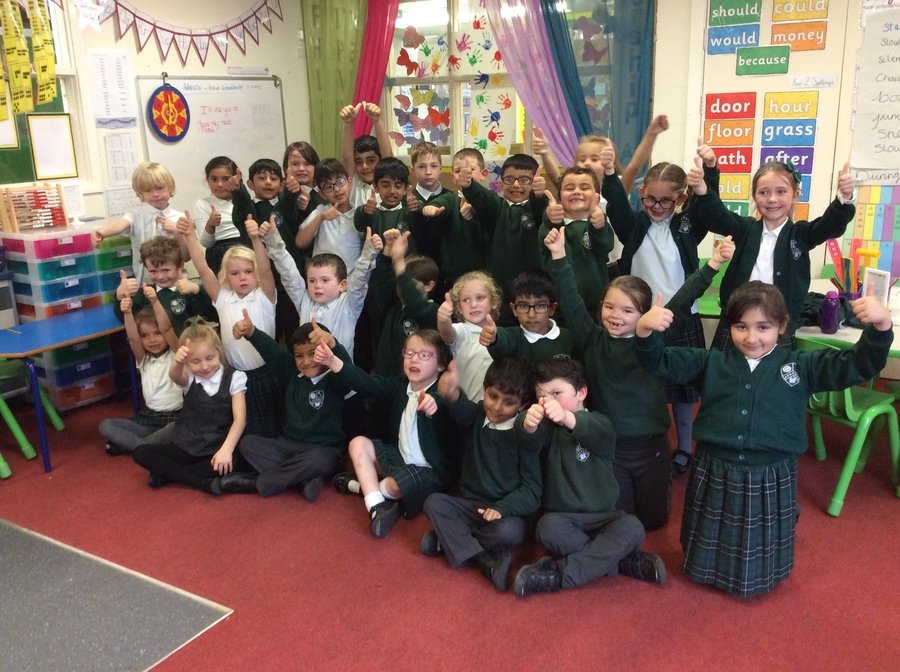 Science week has been amazing! Look at the fabulous projects we have done.
We had one of our class worships in our brand new Faith Hub. We thought how we are connected to God.